Have I mentioned I love Mexican food. It's such a staple in our home that we probably have it at least 2-3 times a week if not more. This recipe from Miss Emily at One Lovely Life is simply wonderful. I'm in love with these carnitas and the fact that they are made in the crock pot.




Emily and I go back to our good ol' college days when we were both newly married. Our husbands knew each other from high school and we happened to show up late to church when Mike was introducing himself and Emily. We had a little bit of an awkward moment when he saw my hubby and threw out that he knew Mitch as we were trying to sneak in unobserved. Mission failed. Oh well. It's a funny moment to remember. If you don't read Emily's blog I think you should. Not to be bossy but she is such a ray of sunshine and such a happy person and that totally comes across on her blog. She is perhaps one of the kindest people I know and a darn good cook. I still use all of the recipes she shared when she was teaching a cooking class to some of the girls from our church. She has always been my inspiration in blogging. I've watched her blog come a long way so it gives me hope for my little blog. And now that I have thoroughly embarrassed you, Emily, let's move on to the link to this absolutely divine crock pot recipe. Check it out, put it on your list to make, and I really hope you enjoy it as much as we have. It's simple and downright lick the plate good. And that makes it a keeper in my book.




Slow Cooker Beef Carnitas




I have made no changes to this recipe. Let me repeat, it's that good. The end.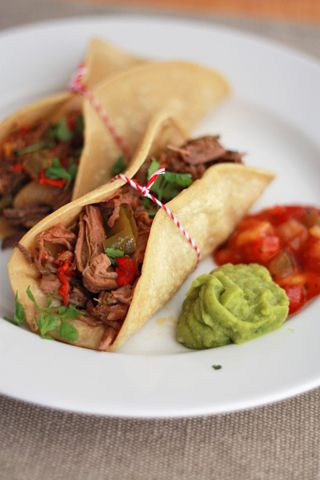 Labels: beef, Fabulous Friday, gluten free, make-your-own-takeout, Mexican